Biography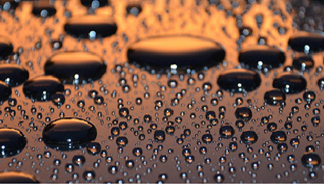 Dr. Bain Ford is a Licensed Clinical Psychologist in the Commonwealth of Virginia with fifteen years of experience in psychotherapy and assessment with children, adolescents, adults, families and groups, in a variety of settings including inpatient, partial and outpatient care. Dr. Ford is involved in clinical practice, teaching/clinical training and research. Dr. Ford is a general practitioner who treats a variety of problems in all populations, with personal interests in studying parent-child dynamics and how parental factors contribute to childhood social behaviors.

Dr. Ford obtained his doctorate in Clinical Psychology from the American School of Professional Psychology at Argosy University in Washington, D. C., which is accredited by the American Psychological Association. Dr. Ford also holds two master's degrees in Clinical Psychology and Professional Counseling from Argosy University.
Clinical Experiences
Dr. Ford practices at Associated Clinical Services (ACS) in the northern Virginia area, an outpatient mental health practice. He previously worked as a psychiatric clinical liaison and counselor at INOVA Health Systems with ten years' experience evaluating patients in local emergency rooms and inpatient units.
Evaluation/Assessment Experiences
Dr. Ford has conducted clinical and forensic evaluations in a variety of settings. He has completed an eight-day juvenile and adult forensic evaluation program provided by the Institute of Law, Psychiatry and Public Policy, University of Virginia (ILPPP) by contract and in accordance with the Virginia Department of Behavioral Health and Developmental Sciences, and in collaboration with the Office of the Attorney General, Commonwealth of Virginia. Dr. Ford has completed training at ILPPP in conducting mental health evaluations for capital sentencing proceedings and evaluating individuals not guilty by reason of insanity.
Clinical Teaching, Training and Research Experiences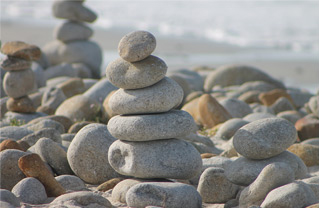 A training supervisor at ACS and affiliated with the Mid Atlantic Internship Consortium with Argosy University, Dr. Ford has provided clinical training to master's level clinicians, doctoral externs, interns and residents in Clinical Psychology and Counseling programs. Dr. Ford has conducted research in depression, autistic spectrum disorders and social behaviors. As a liaison and counselor at INOVA Mount Vernon Hospital, Dr. Ford created and presented training models and workshops to improve patient-provider rapport and developed assistance team procedures for hospital staff to effectively deal with emergency crisis situations.

Currently Dr. Ford provides clinical training and supervision towards graduate school requirements in Clinical Psychology and Counseling programs. The student population includes externs, interns and postgraduates. Supervision and training hours towards state licensure requirements in Clinical Psychology and Counseling is provided.